Mops & Buckets
Check Out Our Mop & Bucket Sets, to Keep Your Home Clean & Safe!
Mops & Buckets
---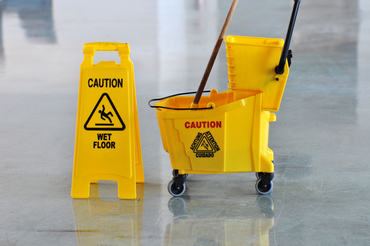 Shop our range of mop & buckets sets. and start saving!
Description
Mop: A mass or bundle of coarse strings/yarn etc., attached with a stick & meant specifically designed janitorial work like floor mopping.
Mopping is a time-honored tradition that has been around for centuries. In the past, people used floor mops to clean their homes and now we have holders on our sink hooks so you don't need any extra space in your kitchen or bathroom! You can use them as often as needed without worrying about wrinkles from previous uses because they're machine washable too.
Dry mop, dust mop
A dry mop is designed to pick up loose contamination such as dust, earth, and sand from the surface of your floor. It consists primarily of fabric with either microfiber or loops for absorption which can be used in place on a regular broom allowing you to get rid of dirt easier than before without worrying about leaving behind marks because it doesn't leave any residue behind like water does when buckets etc., but if we're talking strictly brooms then this would still apply!
Wet mop
A professional wet mop is used in the second step of a cleaning process to dissolve and absorb fat, mud, or dried-on liquid contaminations. A flat sheet made out of microfibre textile fabric with loops along one side can be 15cm wide; however, some come as larger widths such as those measuring 30 -100 cm (12 inches).
Pre-moistened mops
Professional mops are designed to ensure that you don't have any excess water on the floor after rinsing. They come with a pre-moistened sheet of cloth, which means no need for extra carrying cases or towels when getting started! Professional Mop Pads can be found in various shapes and sizes depending upon your needs - whether it's cleaning hardwood floors OR sanitizing counter surfaces such as kitchen or bathrooms.
Microfibre mop
Microfiber mops are a blend of polyester and nylon fibers that can be split into two separate pieces. The material is usually 70% or more composed of grandma's favorite, harsh chemical Polyamides with less than 20%. This provides an amazing scrubbing ability while still being able to dry quickly after use!
Sponge mops
The use of sponges in mopping has been around for centuries. Sponge mop heads are constructed with a cellulosic, rubber, or plastic foam block that's usually attached by crimping on one side and covered either cloth-like material which improves its resistance against wear from heavy scrubbing; mesh sheets to increase surface area provided so you can get more dirt/oil saturation without wearing out too quickly as well provide durability if used frequently.
Cloth mop
The cloth mop is a simple T-shaped wooden handle, around which can be wrapped sturdy cloth towel. It has low cost and easy replacement of the head that are both washable with just water or put into your washing machine if you wish too!
Our full range of your favourite branded cleaning supplies for your home can be found at our Home Cleaning category
If you are looking for cleaning supplies for trade & businesses, please visit us at our Trade Cleaning category
Register for a business account to start saving 6% today! This combined with our Buy More, Save More initiative, where the unit price reduces based upon the volume bought, you can save a whopping 16%!
Got a Cleaning Challenge? Our Guru Has the Solution.
Our Product Guru helps you find the cleaning solution you require for even the toughest cleaning challenges.
We have an extensive range of products and cleaning chemicals which means that we've always got the right one for your task in hand. Whether for commercial use or household cleaning, from limescale to wine stains, blocked drains, pungent odours or body fluid spills to name just a few, our Product Guru will identify the items you need.
Find by Brand
Search Here
Product Guru
Find a Solution