We don't sell cheap cleaning products. But we do stock...
Quality Cleaning Products at Every Day Low Prices
Our range of products cover both cleaning and health & beauty. Our customers include consumers, looking for well known high-street brands, and businesses, requiring that additional "oomph" in search of solutions to some of the toughest cleaning challenges you could imagine!
Whether you're a business or consumer, we aim to provide high efficacy products at affordable prices.
Buy introducing "Buy More, Save More", we give you the option to to receive further discounts by purchasing in a case. How can we achieve this? As we pack more items into a single order and no longer have to re-pack items that are warehoused in wholesale-size packs, our postage and packaging costs are lowered. To make sure that we take care of each and every customer, we pass these savings onto you.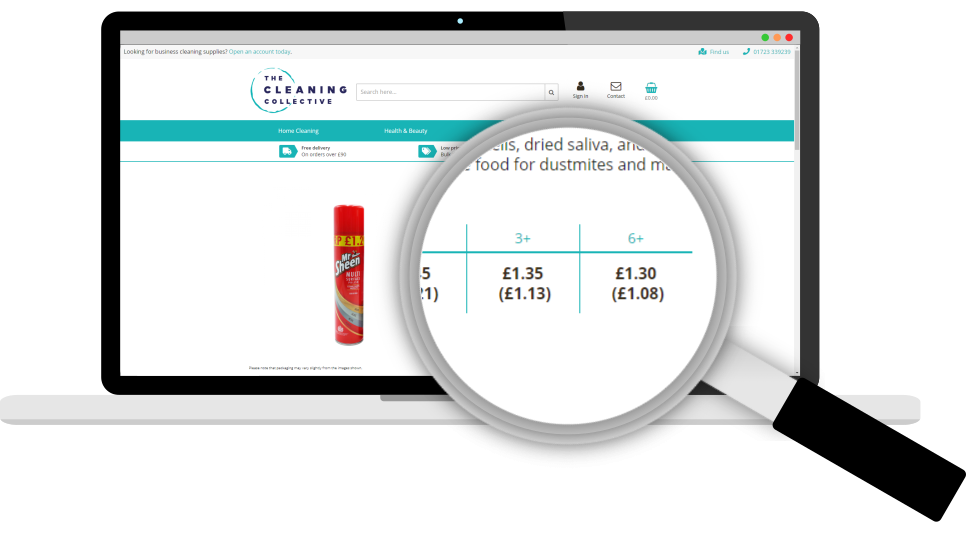 Accessing the Buy More, Save More Discounts
Accessing the Buy More, Save More is simple, and you could save up to and save up to 10% on the price of a single product or case.
When you've found the product that you're looking to purchase and follow the 3 steps*:
Access the "Buy More, Save More" drop down menu
Select a variant. The higher the quantity, the greater the saving!
Add the product to basket and continue browsing the rest of the store.
Please note: we're changing the way that buy more save more works. On some products a price grid will be visible. To access the buy more, save more price add the minimum quantity for the price break and the discount will be applied automatically.