We've got some great news here at The Cleaning Collective.
Starting this month, we will be running a quarterly draw where you could win a £100 coupon to spend on our website.
All you need to do is leave us a review on Trustpilot, Google or Facebook after you've placed your order, and you will be entered into the draw.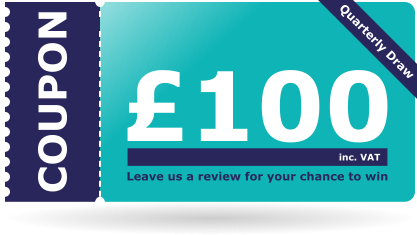 Triple Your Chances
Each person is entitled to 1 entry per review platform. Therefore, if you leave a review on Trustpilot, you will have a single entry to the draw. If you leave a review on Trustpilot, Google and Facebook you will receive 3 entries!
Leave us a review now to enter:
Please note, to enter the competition you must have placed an order on The Cleaning Collective. The name given on a review must match the name under which the order was placed. The current draw period will run from 1st March 2022 until 31st May 2022 and the winner will be drawn week commencing 6th June 2022.
The Cleaning Blog
Want to learn more about cleaning? From the latest cleaning and hygiene news to handy how-to guides, why not check out our most popular blog categories.
Find a Solution
Search Here