How to Start a Cleaning Business: Choosing the Right Products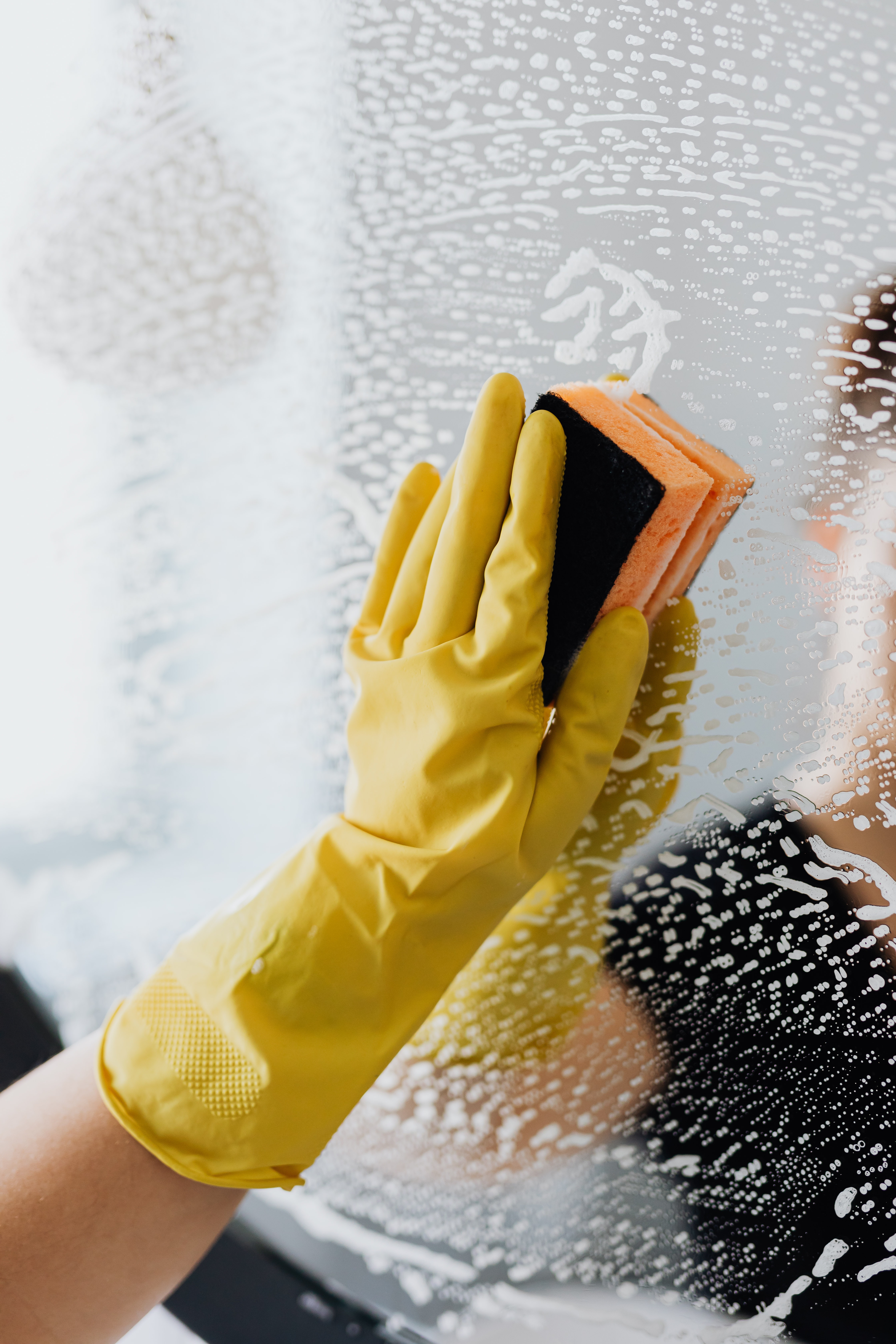 If you're reading this, maybe you've either decided that you want to take the plunge and start your own cleaning business or you're at least intrigued into what's involved.
For those of us who are fond of a nice clean oven and get great satisfaction from achieving that perfect shine on the shower screen, cleaning other people's homes or businesses could be the perfect way to make a living. Not everyone enjoys cleaning, and many people are happy to part ways with their hard-earned cash so that they can leave these tasks to someone else. You could expect to earn between £10-20 per hour. It can also be really fulfilling to know that you are helping those people make the most of their time while making a good wage for yourself.
But where do you start in setting up your own cleaning business? Luckily, it's fairly straight forward and there's actually not that much which is needed. As long as you have your own transport and a toolkit of cleaning products, you're pretty much good to go.
The key to making any business a successful one is in being able to guarantee a steady flow of customers and to ensure repeat custom. As a cleaning company, you need your client base to be confident that you are providing the best service and delivering a sparkling clean finish every time. Using the right cleaning products means that your satisfied customers will call you back time and again to keep their homes or businesses clean and also means that you can achieve this with less effort than using cheap, ineffective products. More customers + more profit!
We've compiled a list of the cleaning products you will need to have in your kit, from items for regular cleaning to troubleshooting products for the toughest tasks, making sure that your cleaning business goes from strength to strength.
The essentials
Multi-purpose cleaners
Every cleaner's magic weapon: multi-use cleaning products that can rid bathrooms, kitchens and other rooms of the daily build-up of grime. These cleaning products are usually best for keeping on top of regular cleaning tasks and are usually suitable for all hard surfaces.
The Pink Stuff Miracle Spray – 750ml
Compass Pro Orange Fresh All-Purpose Cleaner – 5L
Evans Vanodine EC6 Hard-Surface All-Purpose Cleaner – 1L
Disinfectants
It's never been more important to do more than just clean off surface dirt, but to also make sure you're killing bacteria and viruses. A powerful disinfectant can give you and your customers the peace of mind that no harmful germs are lingering in their home. To get the most out of disinfectants and sanitisers, use a two-step cleaning process. Clean off surface dirt with detergent or multi-purpose spray, apply your disinfectant and wait a few minutes before rinsing or wiping off.
Astonish Pine Disinfectant & Cleaner Pine – 750ml
Evans Vanodine Safe Zone Plus – 6 x 750ml
Chlorine Sanitising Tablets – Pack of 200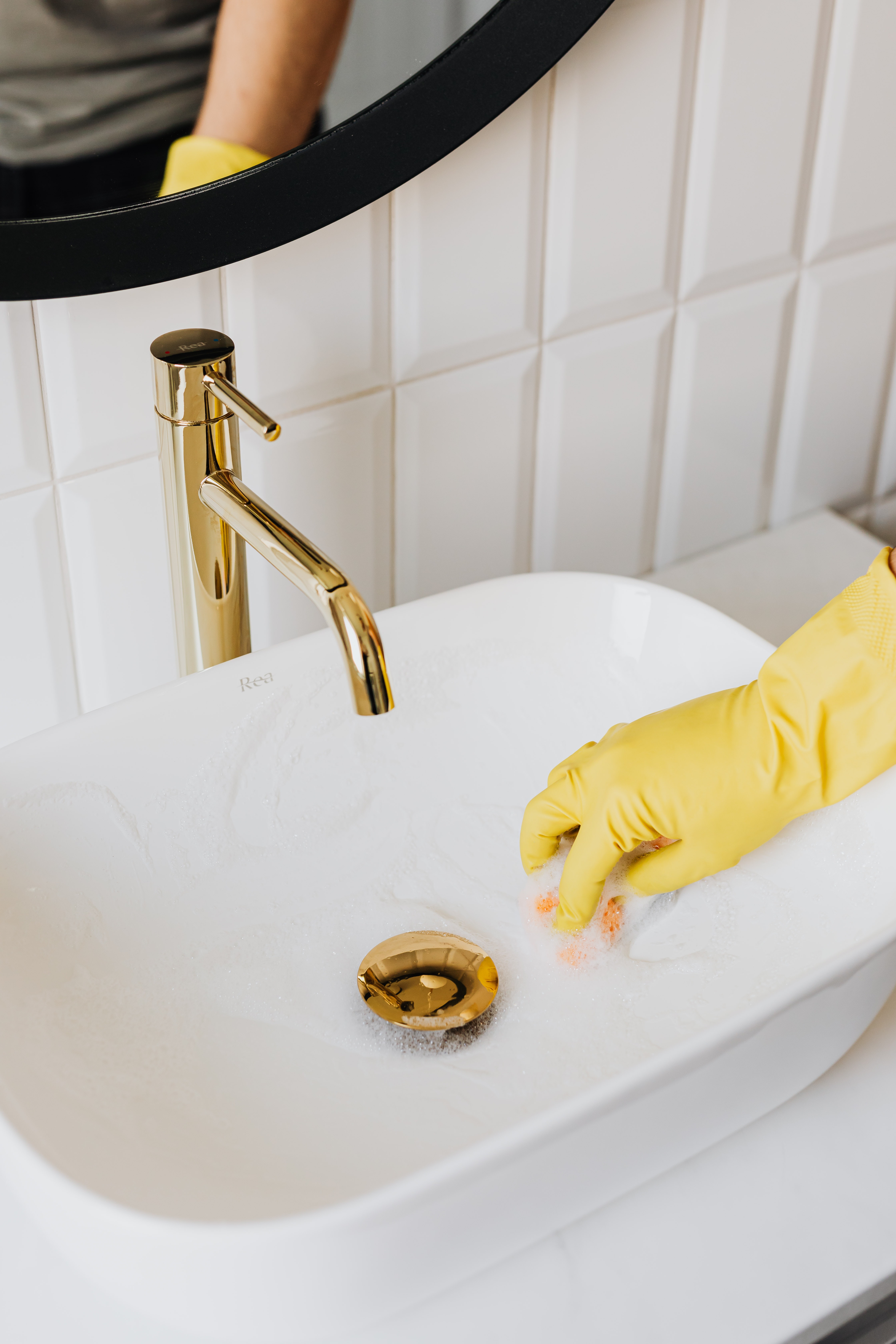 Limescale remover
All bathrooms and kitchens inevitably suffer with limescale build up, especially if you live in hard water areas. When cleaning in someone's home, one way to make a positive impact and leave a great impression is by restoring shine to taps, tiles and shower heads. This may seem like a tough task but finding the right limescale remover will be a game changer. Many people get used to metallic surfaces looking dull and don't realise how much better they can look when the limescale is cleaned off.
Cillit Bang Power Cleaner Limescale & Grime – 500ml
Viakal Limescale Remover – 500ml
Compass Pro Scale-Off Limescale Remover – 750ml
Degreaser
The perfect product to make light work of cleaning a busy family kitchen; a good degreaser cuts through food and cooking oil build ups that can linger on cupboards, tiles, backsplashes and other surfaces.
Elbow Grease All-Purpose Degreaser – 500ml
Bio Productions Orange Squirt Cleaner & Degreaser – 750ml
Evans Vanodine Lift – Heavy Duty Cleaner Degreaser – 5L
Cloths
Any cleaner is only as good as their cloths. Using old, grubby cloths will just move dirt around and never leave a top finish. Finding the right cloth will cut your cleaning time down and give you better results. We recommend a good quality microfibre cloth for covering as many purposes as possible and it's worth stocking up. Use different colour cloths for different purposes, one for the kitchen, one for the bathroom, another for the toilet and make sure they are cleaned and sanitised between each job.
A top tip for getting the perfect shine is to keep one cloth aside, completely clean and dry, for buffing surfaces such as tiles and glass after they have been cleaned, switch this for a new one once it becomes damp.
Robert Scott Hi Absorb Microfibre Cloths – pack of 5
Professional Microfibre Glass Cloth
Optima Proclean All-purpose Cloths – pack of 50
Sponges/scourers
For trickier cleaning tasks, a textured sponge will help you to lift off tougher grime such as baked-on food or stains that have been neglected.
Minky M Cloth – Anti-bacterial Cleaning Pad
Ramon Sponge Scourers – Pack of 10
Squeegee
An unsung hero of the cleaning toolkit. Perfect when cleaning bathrooms and windows. Get rid of excess surface water which causes annoying marks and save time drying windows, shower screens and tiles with a squeegee.
Brass Window Squeegee – 25.5cm
Plastic Window Squeegee – 30cm
Mop and bucket
If you're running a busy cleaning business, the last thing you want is to be hunching your back or on your hands and knees scrubbing floors A good mop and bucket will save you time, effort and preserve your back for many years to come! Like cloths, stock up on mop heads to keep each area of the home as clean as possible.
Mop Head – Excel Socket - Multiple Colours
Aluminium Mop Handle – Excel Socket – Multiple Colours
Plastic Mop Bucket – 15L – Multiple Colours
Scents/air fresheners
Make sure you create a great first impression for when your customers walks back into their home with a delicious scent. You can do this by either using scented products such as Zoflora or by using an air freshener.
Zoflora Concentrated Disinfectant Linen Fresh - 120ml
Evans Vanodine EC8 Air Freshener – 1L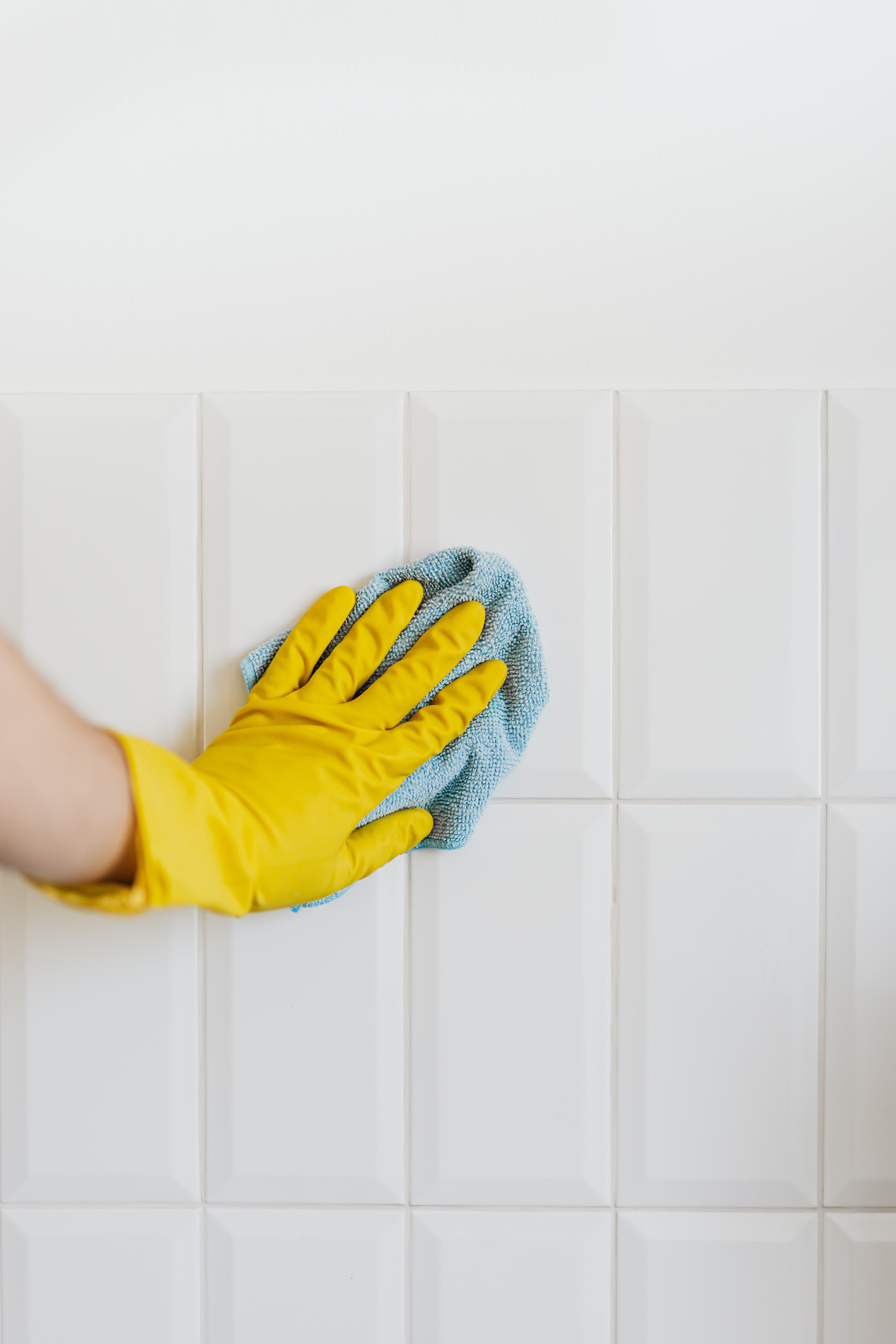 Mould removers
It's almost impossible to keep your home completely mould and mildew free. Busy lives and families all using the same bathroom means that mould can quickly and easily build up in warm and damp bathrooms. Help your clients keep on top of this unsightly staining with a powerful mould & mildew remover containing bleach to rid their tiles of the black marks.
Dettol Mould & Mildew Remover – 750ml
Magic Dispel Mould & Mildew Remover – 750ml
Oven cleaner
One of many people's least favourite cleaning jobs, but the most satisfying when you get it right! If you can offer a deep oven cleaning service, you'll find yourself attracting many more paying customers. Finding an oven cleaning product that actually works makes this much less of a chore and a way that you can really wow your customers!
Jeyes BBQ & Oven Cleaner - 750ml
Astonish Oven and Cookware Cleaner Paste – 150g
Carpet cleaner
Another job that's often neglected by people with busy day-to-day lives and one that customers are usually happy to pay to have taken care of for them. Carpets can quickly become grubby and unhygienic, especially for those who have children and pets. If you can offer regular maintenance cleans, spot cleaning of stains and deep cleaning, you're offering a service that many will want to take advantage of.
Dr Beckmann Carpet Stain Remover – 650ml
1001 Carpet Cleaner Machine Solution – 500ml
How can I save money on my cleaning products?
When starting up a cleaning business, there's no doubt that the cleaning products will be one of your major outlays. So how can you make the best decisions and make sure your business makes a profit as soon as possible?
Buy in Bulk
Once you've found the products that you can trust, consider buying your cleaning products in bulk. You'll save money, which means you can pass the savings on to your customers and maximise your profits. You'll also save the time it takes to place regular orders or go shopping every time you run out. Time that can be spent servicing extra customers and growing your business. We offer discounts on many products when bought in bulk – up to 10% depending on how much you purchase. Buy more, save more!
Consider Concentrated Cleaning
Concentrated cleaning products can also help you to save even more money as well as minimising your impact on the environment. They require less water in the manufacturing process, less packaging and less fuel to transport. You'll get your cleaning products in super concentrated format, available in either 1L or 5L bottles. Simply add the correct dose to your own spray bottles, top up with water and you're ready to go!
Read more about concentrated cleaning products here.
Open an Account
And finally, our final tip for saving money on your cleaning products for your business… at The Cleaning Collective you can further add to your savings by creating a business account. Depending on order amount, you can add up to another 8% savings on top of any existing bulk discounts! You can also take advantage of next day delivery, no minimum order, an easy-to-use ordering system with the option to schedule orders in the future. Never run out of your essential cleaning products ever again!
The Cleaning Blog
Want to learn more about cleaning? From the latest cleaning and hygiene news to handy how-to guides, why not check out our most popular blog categories.
Find a Solution
Search Here